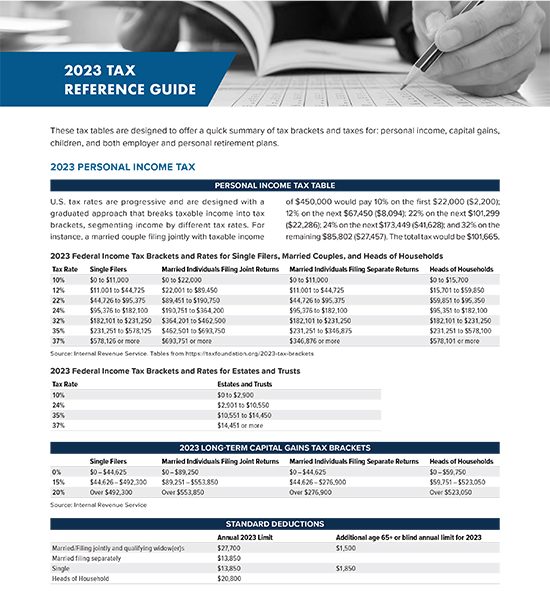 2023 TAX REFERENCE GUIDE
JAMIESON FINANCIAL SERVICES
These tax tables are designed to offer a quick summary of tax brackets and taxes for: personal income, capital gains, children, and both employer and personal retirement plans.
INCOME PROTECTION SIMPLIFIED
THE SAFETY NET ISN'T ENOUGH
The Problem When a financial contributor to a household either dies or becomes impaired, the family loses some or all of their income. The "Safety Net" Has Holes Most employers provide a baseline of income protection.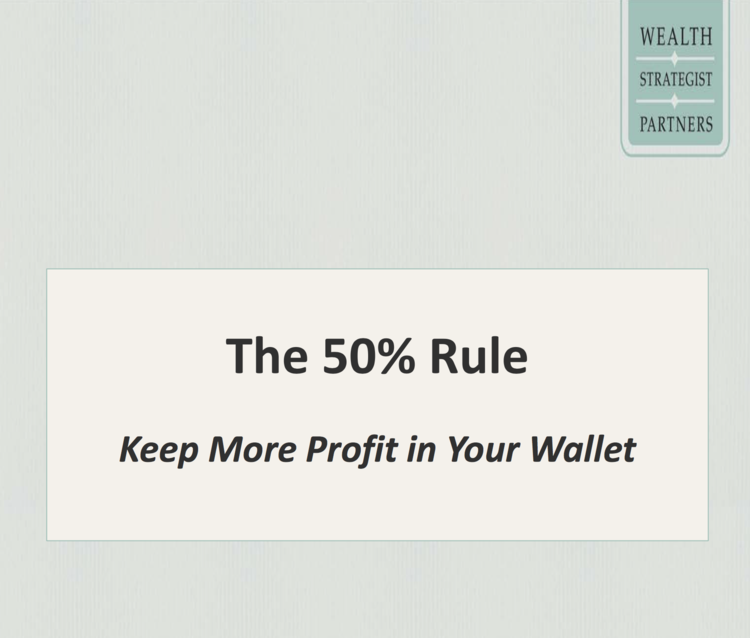 The 50% Rule
HOW TO MANAGE THE IMPACT OF TAXES & FEES ON YOUR INVESTMENTS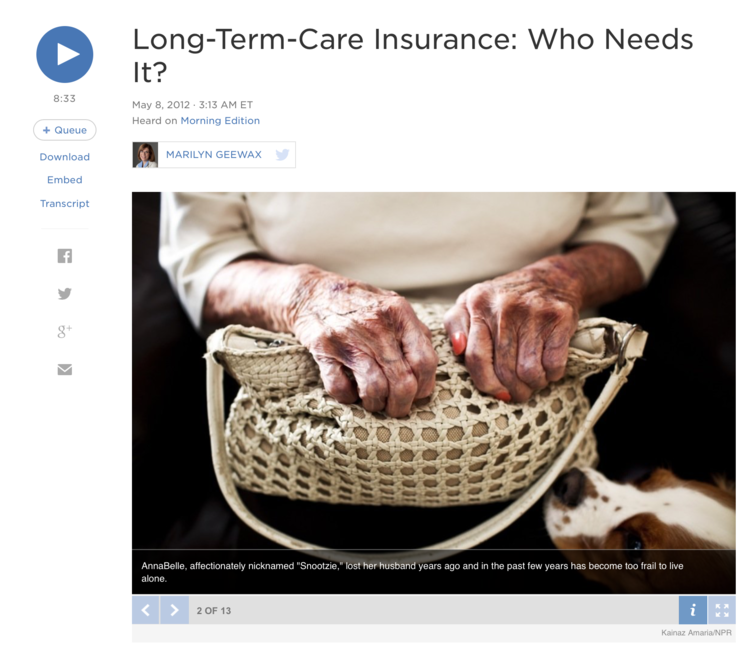 Long-Term Care Insurance: Who Needs it?
HEARD ON NPR'S MORNING EDITION
By Marilyn Geewax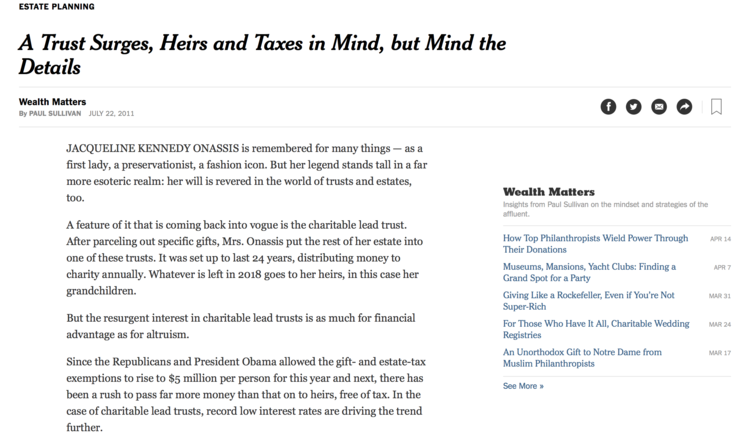 Cutting Edge Planning for the Affluent
A TRUST SURGES, HEIRS AND TAXES IN MIND, BUT MIND THE DETAILS
The New York Times